Best Places to Visit in 2023/2024?
5 Amazing Destinations to Consider: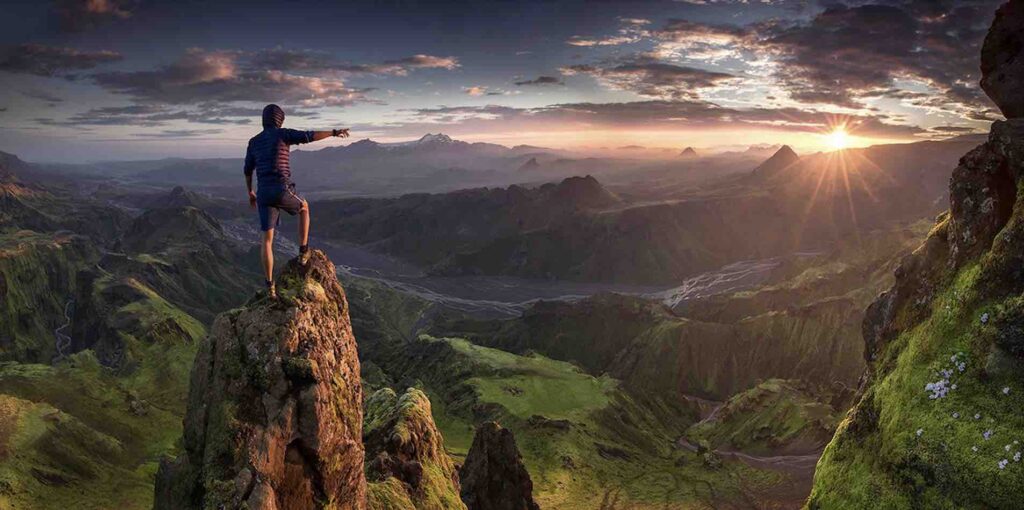 Are you planning a vacation and in search of the best places to visit in 2023? Look no further! We have got you covered. From breathtaking scenery to rich culture and delicious cuisine, here are the top destinations worth considering for your 2023 travel plans.
1. New Zealand:
New Zealand is an ideal destination for nature enthusiasts who want to explore the outdoors. The country is home to mountains, beaches, fjords, glaciers, and waterfalls to enjoy. In addition to the stunning scenery, you can also visit Hobbiton, Milford Sound, and Tongariro National Park. The people of New Zealand are friendly and welcoming, making your stay even more enjoyable.
2. Japan
Japan is a fascinating country and should be on every traveler's bucket list. From the bustling city of Tokyo to the natural landscapes of Hokkaido, there is something for everyone. And the food, ah the food – half the time you're not sure whether to eat it or frame it.. You can eat some of the best sushi in the world or relax in a traditional hot spring. The cherry blossoms season in March and April is a time when the country looks extra stunning, but you can find beauty here every season.
3. Maldives
If you are searching for a destination where you can enjoy some peace and serenity, the Maldives is the place. You will find yourself surrounded by crystal clear waters and beautiful white sand beaches. You can go diving and explore the colorful marine life or indulge in some water sports like jet skiing. Moreover, there are many resorts where you can stay and relax.
4. Peru
Peru is a treasure trove for history fanatics. The highlight of Peru is undoubtedly Machu Picchu. Hiking the Inca Trail is the perfect way to experience the Andes Mountains. If you are interested in traditional markets, check out the Pisac market for its alpaca wool clothing and Peruvian pottery.
Last but not least, be sure to try some Peruvian cuisine.
Peru is famous around the world for it's cuisine..
5. Australia
Australia is a popular destination for travelers all over the world. The country is known for its unique wildlife, landscapes, and beautiful coastlines. The Great Barrier Reef is a must-visit for snorkeling and diving. Australia's beaches stretch over 50,000 kilometers, so you are spoilt for choice. You can also visit iconic landmarks like the Sydney Opera house.
Best Places to Visit in 2023 – Final Thoughts:
In summary, these are my personal 5 best places to visit in 2023. No matter which destination you choose, you are in for a fantastic experience. Plan your trip to immerse yourself in different cultures and explore all the unique offerings of the world. Safe travels!
Or, just go backpacking in the USA..
Exploring the Uncharted: 5 Must-Visit Places in South Sudan South Sudan, the world's newest nation, is an undiscovered gem waiting to be explored. The Official advice is NOT TO TRAVEL TO SOUTH SUDAN! Anyway, moving right along.. During my journey through this uncharted territory, I uncovered hidden treasures, savored local flavors, and marveled at its…
Our Best Free Places to Visit in New York
Our Best 10 Affordable Vacation Destinations if you are on a tight budget.
Our 10 Best Budget Travel Tips: Explore the World Without Draining Your Bank Account.
These are our Top 10 Best Travel Destinations Worldwide
Our Absolute Best list of 10 Less Touristy Places to Travel in Europe
Australia: A Traveler's Paradise: Best Australian Destinations
Our 5 Best Places to Visit in 2023/2024: by David John
Our 5 Best Places to Visit in 2023/2024 Cover Image: dps
5 Best Places to Visit in 2023/2024: All flickr images licensed under CC BY 2.0
Additional images: adobe · colourbox · istock · pexels · shutterstock · unsplash unless otherwise stated.
Were our Best Places to Visit in 2023/2024 helpful to you?
Let us know your thoughts in the comments below..
And if you are looking for a specific piece of information, please do comment below.
Maybe let us know your 5 Best Places to Visit in 2023 below..