Our 10 Best Stunning Affordable Vacation Destinations:
Explore Without Burning a Hole in Your Pocket: Amazing Affordable Vacation Destinations
Dreaming of a vacation but worried about the cost? The good news is that you don't have to empty your bank account to enjoy a memorable getaway. We've curated a list of 10 affordable vacation destinations that offer incredible experiences without breaking the bank. From vibrant cities to natural wonders, these destinations cater to different interests and budgets, ensuring an unforgettable vacation within your means.
10 Affordable Vacation Destinations
1. Prague, Czech Republic:
Prague offers a mix of history, culture, and affordability. Explore the fairytale-like streets of the Old Town, visit Prague Castle, and indulge in delicious Czech cuisine without straining your wallet.
Enjoy the city's stunning architecture and vibrant atmosphere at an affordable price.
2. Budapest, Hungary:
Budapest, often referred to as the "Pearl of the Danube," offers a rich blend of history and beauty. Soak in the thermal baths, admire the iconic Parliament Building, and stroll along the banks of the Danube River. With reasonable prices for accommodations, dining, and attractions, Budapest is an ideal affordable destination.
3. Lisbon, Portugal:
Lisbon, the sun-drenched capital of Portugal, provides a vibrant and budget-friendly experience.
Explore the colorful neighborhoods, such as Alfama and Bairro Alto, ride the historic tram 28, and enjoy the city's breathtaking viewpoints.
The affordable prices for food, accommodations, and public transportation make Lisbon an excellent choice for budget travelers. I also need to mention the delectable Portuguese tarts, they are everywhere, not just in Lisbon, but all over Portugal, the Portuguese seem to live on them. They are delicious.
4. Hanoi, Vietnam:
Immerse yourself in the bustling streets and vibrant culture of Hanoi, Vietnam's capital.
Explore the Old Quarter, visit historical sites like the Ho Chi Minh Mausoleum, and savor the flavors of Vietnamese street food. Hanoi offers a diverse range of affordable accommodations and affordable activities, making it an ideal destination for budget-conscious travelers.
5. Krakow, Poland:
Krakow is a captivating city known for its rich history and medieval charm.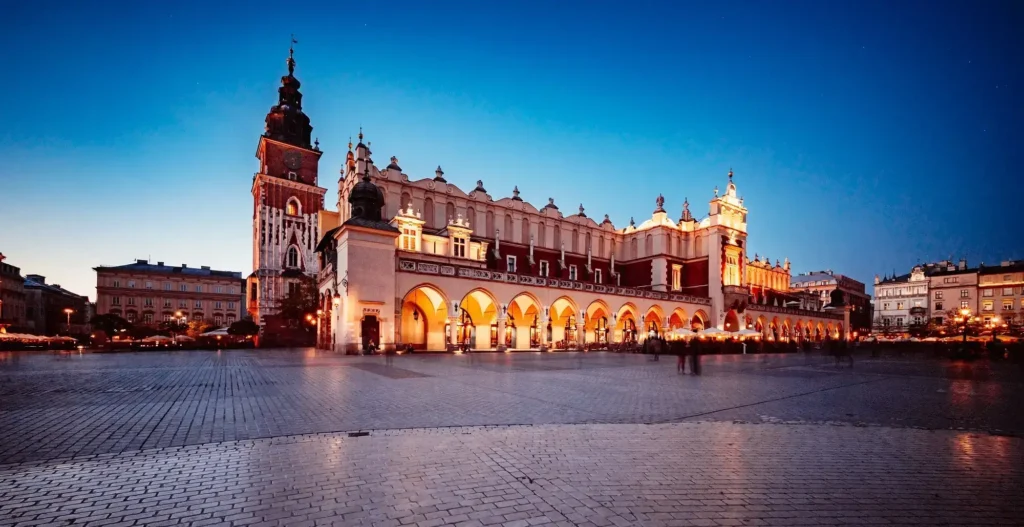 Explore the UNESCO-listed Old Town, and take a stroll in the beautiful Planty Park.
With affordable accommodation, dining options, and attractions, Krakow provides excellent value for budget travelers.
What Can $20 Get You in Krakow Poland 🇵🇱 | Is Poland Cheap? (opens in new tab)
6. Bali, Indonesia:
Bali offers an idyllic tropical escape at affordable prices. Relax on stunning beaches, visit ancient temples, and immerse yourself in Balinese culture.
From budget-friendly guesthouses to affordable local cuisine, Bali caters to travelers seeking a memorable vacation without breaking the bank.
7. Mexico City, Mexico:
Mexico City is a vibrant metropolis that combines history, culture, and delicious cuisine.
Explore the historic center, visit world-class museums like the Frida Kahlo Museum, and indulge in mouthwatering street tacos.
Mexico City provides excellent value for money, with affordable accommodation and inexpensive transportation options.
8. Sofia, Bulgaria:
Sofia, the capital of Bulgaria, offers a mix of ancient history and modern charm.
Explore the impressive Alexander Nevsky Cathedral, visit the National Palace of Culture, and stroll through the beautiful Borisova Gradina park.
With inexpensive accommodation, dining, and attractions, Sofia is an affordable gateway to Eastern Europe.
9. Siem Reap, Cambodia:
Siem Reap is famous for being the gateway to the stunning temples of Angkor Wat.
Marvel at the ancient ruins, explore the floating villages on Tonle Sap Lake, and discover the vibrant nightlife in Pub Street. Siem Reap offers a range of budget-friendly accommodation and affordable local cuisine.
10. Marrakech, Morocco:
Marrakech/Marrakesh is a vibrant and exotic destination that captivates the senses. Get lost in the bustling souks (markets), visit the breathtaking Bahia Palace, and indulge in flavorful Moroccan cuisine.
With a wide range of affordable riads (amazing traditional guesthouses) and reasonable prices for food and shopping, Marrakech offers a unique and affordable vacation experience.
Our Best 10 Affordable Vacation Destinations – Conclusion:
You don't have to sacrifice your savings to enjoy a remarkable vacation. These 10 affordable vacation destinations provide a perfect balance of experiences, culture, and affordability. Whether you're exploring historic European cities, relaxing on tropical beaches, or immersing yourself in vibrant cultural destinations, these destinations prove that a memorable vacation is within reach for budget-conscious travelers. So, start planning your next adventure and embark on an affordable vacation that will create lifelong memories without straining your wallet.
Our Absolute Best list of 10 Less Touristy Places to Travel in Europe 2023
Would you like to find Cheap Business Class Flights? – Here are 5 things you can do
Check out our 5 top beaches in the Philippines
Our Absolute Best Free Places to Visit in New York That are FREE!
Exploring the Wonders of Australia – A Traveler's Paradise – 7 of Our All Time Favourites
Backpacking in Australia – An Absolute Must for the Young and Carefree
Our Top 5 Things to do in Majorca Away From the Sand
10 Affordable Vacation Destinations – By David John
10 Affordable Vacation Destinations Cover Photo by forbes
Prague Photo by Martin Krchnacek
Additional images: istock and adobe unless otherwise stated.
Was our '10 Affordable Vacation Destinations' info helpful to you?
Let us know your thoughts in the comments below..
And if you are looking for a specific piece of information, please do comment below..