Our Top 10 Best Things to Do in Moab:
Unveiling the Wonders of Utah's Adventure Capital: 10 Best Things to Do in Moab:
Welcome to Moab, a desert wonderland nestled in the red rock canyons of Utah. Known as the ultimate adventure destination, Moab beckons outdoor enthusiasts with its breathtaking landscapes, iconic national parks, and thrilling activities. Whether you're an adrenaline junkie seeking heart-pounding experiences or a nature lover looking to immerse yourself in stunning vistas, Moab has something for everyone. In this extensive travel blog post, we'll delve into the 10 best things to do in Moab, ensuring you have an unforgettable and exhilarating journey.
Our Top 10 Best Things to Do in Moab:
1. Explore the Enchanting Arches National Park:
Arches National Park is a natural masterpiece, home to over 2,000 breathtaking stone arches, balanced rocks, and unique geological formations. Start your adventure by hiking the Delicate Arch Trail, a 3-mile round trip that leads to the iconic Delicate Arch, an emblematic symbol of the American Southwest. For a different perspective, take the Windows Loop Trail to witness the stunning North and South Window Arches. The fiery red hues of the landscape during sunrise or sunset are a photographer's dream, so be sure to capture the magical moments.
2. Conquer the Canyons of Canyonlands National Park:
Venture into the vastness of Canyonlands National Park, a mesmerizing land of canyons, mesas, and rivers. The park is divided into four districts, each offering a unique experience. Visit the Island in the Sky district for awe-inspiring panoramas from the Island in the Sky mesa. For a more rugged adventure, explore the Needles District with its intricate rock formations and challenging trails. The Maze District, one of the most remote areas, offers an escape into true wilderness. The Green River and Colorado River merge at The Confluence, an awe-inspiring sight accessible by guided rafting tours.
3. Catch Sunrise at Dead Horse Point State Park:
Don't miss the opportunity to witness a sunrise at Dead Horse Point State Park, where the Colorado River twists through deep canyons below. The park's iconic overlook provides an unparalleled view, making it a popular spot for photographers and nature enthusiasts. Follow the East Rim Trail for a scenic hike, offering unique perspectives of the Colorado River meandering through the vast landscape.
4. Embark on Epic Hiking Trails:
Moab boasts an extensive network of hiking trails catering to all levels of experience. For an easy stroll, the Park Avenue Trail showcases towering rock walls and is a great introduction to the area's geology. For a moderate hike, the Devil's Garden Trail leads to a collection of arches, including Landscape Arch, one of the longest natural arches in the world. Experienced hikers seeking solitude and stunning vistas should explore the Fisher Towers Trail, offering impressive rock pinnacles and panoramic views of the Colorado River.
5. Experience World-Class Mountain Biking:
Moab is synonymous with world-class mountain biking. Test your skills on the Slickrock Bike Trail, renowned for its challenging terrain of undulating sandstone. For a thrilling descent, embark on The Whole Enchilada Trail, which takes riders from alpine forests to the desert floor. From beginner-friendly routes to expert-level trails, Moab caters to mountain biking enthusiasts of all levels.
6. Challenge Yourself with Rock Climbing:
Moab's sandstone cliffs provide an ideal playground for rock climbers. Indian Creek is famous for its unparalleled crack climbing, drawing climbers from around the world. The Wall Street climbing area, near Potash Road, offers a variety of routes suitable for beginners and seasoned climbers alike. Dare to ascend iconic towers like Ancient Art and Castleton Tower for a memorable climbing experience.
7. Raft the Mighty Colorado River:
Take to the water and experience the Colorado River from a different perspective. White-water rafting tours offer exhilarating rides through rapids, while calm-water trips provide a peaceful way to explore the surrounding red rock canyons. Paddleboarding and kayaking are also popular ways to navigate the gentle waters of the Colorado River.
8. Unearth Ancient Ruins and Petroglyphs:
Immerse yourself in the area's rich history by exploring ancient ruins and petroglyphs left behind by Native American cultures. Visit the Newspaper Rock State Historic Monument, showcasing centuries-old rock art. Hovenweep National Monument reveals ancient Puebloan ruins, and the Cliff Palace in Mesa Verde National Park offers a glimpse into the past civilizations that once thrived in the region.
9. Stargaze Under Dark Skies:
Moab is a designated Dark Sky Community, making it an excellent destination for stargazing. Venture into the desert night to witness a dazzling display of stars, planets, and constellations. Join a guided astronomy tour or simply find a remote spot away from city lights to appreciate the celestial wonders above.
10. Indulge in Local Cuisine and Culture: EAT!
After a day of adventure, treat yourself to the vibrant food scene in Moab. From local breweries and food trucks to restaurants serving Southwestern cuisine, Moab's dining options cater to diverse tastes. Embrace the town's friendly atmosphere and connect with fellow adventurers over delicious meals and tales of the day's escapades.
FAQ – 10 Best Things to Do in Moab
What makes Moab a popular destination for travelers?
Moab is a popular destination due to its stunning red rock landscapes, iconic national parks like Arches and Canyonlands, and a wide range of outdoor activities, including hiking, mountain biking, and rock climbing.
What are the must-visit national parks in Moab?
The must-visit national parks in Moab are Arches National Park and Canyonlands National Park. Arches is famous for its natural stone arches and unique rock formations, while Canyonlands offers breathtaking canyons, mesas, and rivers.
What are the best hiking trails in Moab?
Some of the best hiking trails in Moab include the Delicate Arch Trail in Arches National Park, the Devil's Garden Trail for multiple arches, and the Fisher Towers Trail for panoramic vistas of the Colorado River.
What makes mountain biking in Moab so special?
Moab's slickrock terrain and diverse trails make it a world-class mountain biking destination. Riders can experience challenging terrain like the Slickrock Bike Trail or thrilling descents on The Whole Enchilada Trail.
Is rock climbing popular in Moab, and are there routes for all skill levels?
Yes, rock climbing is very popular in Moab, especially in areas like Indian Creek and Wall Street. Moab offers routes for climbers of all skill levels, from beginners to seasoned climbers.
What are some unique experiences in Moab beyond outdoor activities?
Moab offers unique experiences like witnessing sunrise at Dead Horse Point State Park, exploring ancient ruins and petroglyphs, and stargazing under the Dark Sky Community designation.
Are there water activities to enjoy in Moab?
Yes, visitors can enjoy rafting and kayaking on the Colorado River. There are white-water rafting tours for thrilling adventures and calm-water trips for a peaceful experience amidst the red rock canyons.
What are some recommended spots for stargazing in Moab?
For stargazing, visitors can head to designated dark sky areas away from city lights. Dead Horse Point State Park and Canyonlands National Park are excellent spots for witnessing the celestial wonders above.
What local cuisine and dining options are available in Moab?
Moab offers a vibrant food scene with local breweries, food trucks, and restaurants serving Southwestern cuisine. Visitors can indulge in delicious meals while connecting with fellow adventurers.
How can I best plan my trip to Moab to make the most of the experience?
To make the most of your trip to Moab, plan ahead by researching popular hiking and biking trails, booking accommodations in advance, and considering guided tours for specific activities. Be sure to check weather conditions and pack accordingly for a comfortable and enjoyable stay.
What is the best time to visit Moab for outdoor activities?
The best time to visit Moab for outdoor activities is during spring (March to May) and fall (September to November) when the weather is pleasant, and the temperatures are mild. Summers can be hot, while winters can bring colder temperatures and occasional snow.
Is Moab family-friendly? What activities can I enjoy with kids?
Moab is family-friendly and offers activities suitable for kids of all ages. Family-friendly hiking trails like Park Avenue Trail and easy biking routes such as the Moab Brands Trail System are great options. Additionally, guided family rafting tours on the Colorado River provide safe and enjoyable experiences for all.
How can I respect and preserve the natural environment while visiting Moab?
To respect and preserve the natural environment, follow Leave No Trace principles, stay on designated trails, avoid disturbing wildlife, and dispose of waste responsibly. Support local eco-friendly businesses and consider participating in conservation initiatives during your visit.
Are there cultural attractions or events to experience in Moab?
While Moab is known for its outdoor adventures, visitors can also experience cultural attractions like visiting the Museum of Moab to learn about the area's history. Additionally, the town occasionally hosts cultural events, art festivals, and music performances.
What safety precautions should I take while enjoying outdoor activities in Moab?
While enjoying outdoor activities, ensure you are properly equipped, carry sufficient water and snacks, wear appropriate footwear and clothing, and let someone know your itinerary and expected return time. Always check weather forecasts and be mindful of flash flood risks in narrow canyons.
10 Best Things to Do in Moab – Conclusion:
Moab is a captivating destination that offers an unrivaled blend of natural beauty and exhilarating experiences. From exploring iconic national parks to conquering the challenging trails on a mountain bike, this adventure paradise beckons travelers with its unique allure. Unearth ancient ruins, witness stunning sunrises and stargaze under clear desert skies. Whether you're seeking thrilling outdoor activities or seeking solace amidst mesmerizing landscapes, Moab will leave you with unforgettable memories and a profound appreciation for the wonders of the American Southwest.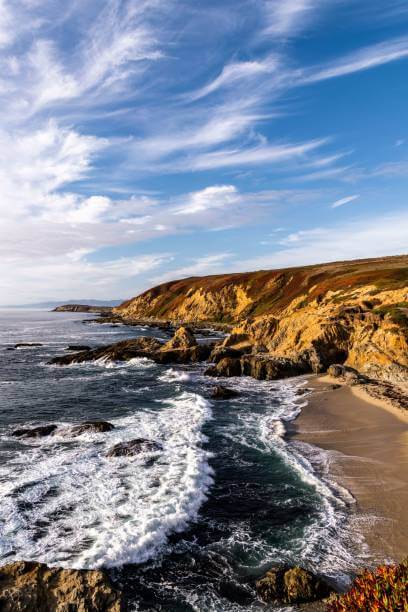 California, the Golden State, beckons with a dazzling array of destinations to explore. Venture to the wine country of Napa Valley, wander through the majestic redwoods of Sequoia National Park, or bask in the sun on the famous beaches of Santa Monica and Malibu. With its diverse landscapes, vibrant culture, and countless attractions, California promises an unforgettable journey through one of America's most captivating states.
Exploring the Uncharted: 5 Must-Visit Places in South Sudan South Sudan, the world's newest nation, is an undiscovered gem waiting to be explored. The Official advice is NOT TO TRAVEL TO SOUTH SUDAN! Anyway, moving right along.. During my journey through this uncharted territory, I uncovered hidden treasures, savored local flavors, and marveled at its…
Italy beckons travelers with its magnetic allure. From the captivating cities adorned with timeless architecture to the picturesque coastal towns and rolling vineyards, this Mediterranean gem offers a plethora of unforgettable experiences.
Exploring Greece's Timeless Treasures: Greece Best Places to Visit Top 10
Exploring Italy's Treasures: The Best Places to Visit in Italy in 2023
Our 10 Best Places to Visit in Venice: Come Explore the Enchanting Floating City
Unveiling the Enchanting Beauty: Our Best Places to Visit in Florence
Our Best Free Places to Visit in New York That are yes, Absolutely FREE!
Our Best 10 Affordable Vacation Destinations if you are on a tight budget.
Our 10 Best Budget Travel Tips: Explore the World Without Draining Your Bank Account.
These are our Top 10 Best Travel Destinations Worldwide 2023
Our Absolute Best list of 10 Less Touristy Places to Travel in Europe 2023
Australia: A Traveler's Paradise: Best Australian Destinations 2023
Our 10 Best Things to Do in Moab – by David John
10 Best Things to Do in Moab Cover Image Courtesy: utah
10 Best Things to Do in Moab flickr images licensed under CC BY 2.0
Additional images: adobe, colourbox, istock, pexels, shutterstock, unsplash unless otherwise stated.
Was our '10 Best Things to Do in Moab' info helpful to you?
Let us know your thoughts in the comments below..
And if you are looking for a specific piece of information, please do comment below..