Our 9 Best Places to Visit in Manila:
Enchanting Manila: The Heart of the Philippines
Welcome to the vibrant and diverse city of Manila, the bustling capital of the Philippines! Nestled in the heart of Southeast Asia, Manila is a captivating metropolis that beautifully combines its rich history with modernity. Boasting a colorful past, cultural heritage, and a delightful mix of old-world charm and contemporary attractions, this city has something to offer every traveler. In this travel blog post, we'll take you on a journey through the best places to visit in Manila, from historic landmarks to bustling markets, scenic parks, and much more. So, pack your bags and get ready to immerse yourself in the sights, sounds, and flavors of this captivating city!
Our 9 Best Places to Visit in Manila:
1. Intramuros – The Walled City
No trip to Manila is complete without a visit to Intramuros, the historic heart of the city. Built during the Spanish colonial period, this walled city served as the center of political, religious, and cultural life for centuries. Today, it stands as a living museum, showcasing well-preserved Spanish-era architecture, cobblestone streets, and imposing stone walls. Explore Fort Santiago, where national hero Jose Rizal was imprisoned, and take a leisurely walk along the walls for panoramic views of Manila's skyline. Don't miss the San Agustin Church, a UNESCO World Heritage Site, with its intricate Baroque design and captivating interior.
San Agustin Church – A UNESCO World Heritage Site:
Step inside the grandeur of San Agustin Church, a UNESCO World Heritage Site and one of the oldest stone churches in the Philippines. This magnificent Baroque-style church, located within Intramuros, is a testament to the country's deep-rooted Catholic heritage.
Marvel at its intricate facade, adorned with ornate carvings, and step into its richly decorated interior, featuring stunning stained-glass windows and exquisite religious artwork. Take a guided tour to learn about the church's historical significance and the role it played in shaping the country's cultural and religious identity.
2. Rizal Park (Luneta Park)
Adjacent to Intramuros lies Rizal Park, one of Manila's most significant landmarks. Named in honor of the country's national hero, Dr. Jose Rizal, this expansive green space is perfect for leisurely strolls, picnics, and immersing yourself in the city's history. The centerpiece of the park is the Rizal Monument, an impressive marble statue of the national hero, surrounded by lush gardens and fountains. Come here in the evening to witness the changing of the guard ceremony at the Martyr's Shrine, a solemn and patriotic event that pays homage to Dr. Rizal's sacrifice for the nation.
3. Manila Ocean Park
For a dose of marine magic, head to Manila Ocean Park, a family-friendly attraction that offers a fantastic underwater adventure. Explore the Oceanarium, one of the largest in Southeast Asia, and be mesmerized by the diverse marine life on display. From vibrant coral reefs to majestic sharks and playful penguins, the park offers an immersive experience with its tunnel walkways and interactive exhibits. Don't miss the daily sea lion show and the thrilling fish spa experience, where tiny fish give your feet a gentle exfoliating massage.
4. Binondo – Manila's Chinatown
Prepare to tantalize your taste buds in Binondo, the world's oldest Chinatown, which offers a fascinating blend of Chinese culture and Filipino heritage. Stroll through the bustling streets and narrow alleyways, where you'll find traditional Chinese medicine shops, ornate temples, and authentic eateries. Indulge in delectable dim sum, freshly baked hopia, and famous noodle dishes from the countless food stalls and restaurants that line the streets. A must-visit attraction is the Minor Basilica of St. Lorenzo Ruiz, also known as Binondo Church, a beautiful blend of Chinese and Baroque architecture.
5. National Museum of the Philippines
For culture and art enthusiasts, a trip to the National Museum of the Philippines is a must. This comprehensive museum complex houses an impressive collection of art, artifacts, and historical pieces that showcase the country's diverse heritage. Explore the National Museum of Fine Arts, where you can admire exquisite works by Filipino masters such as Juan Luna and Fernando Amorsolo. Don't miss the National Museum of Anthropology and National Museum of Natural History, which offer insights into the country's indigenous cultures and rich biodiversity.
6. Bonifacio Global City (BGC)
If you're looking for a modern and cosmopolitan side of Manila, then Bonifacio Global City, popularly known as BGC, is the place to be. This vibrant district boasts skyscrapers, luxurious malls, trendy boutiques, and a plethora of dining options. Indulge in retail therapy at Bonifacio High Street or Serendra, and then head to the Mind Museum, an interactive science museum perfect for visitors of all ages. In the evening, experience the bustling nightlife at Fort Strip or High Street South, where you can find numerous bars, clubs, and live music venues.
7. Manila Baywalk
To witness a breathtaking sunset, head to the Manila Baywalk, a scenic promenade stretching along Manila Bay's shores. This area has just gone through a major revamp, including installation of a huge new beach. This waterfront destination offers stunning views of the bay, with the iconic Manila Bay sunset as the highlight of the experience. As the sun dips below the horizon, the sky turns into a canvas of vibrant colors, creating a picturesque moment you won't soon forget. After the sun sets, savor a leisurely dinner at one of the seafood restaurants nearby to complete your romantic evening.
8. Makati Central Business District
As the country's financial center, the Makati Central Business District is a thriving hub of commerce and culture. This upscale district boasts towering skyscrapers, high-end shopping centers, and world-class restaurants. Visit the Ayala Museum to delve into Filipino history and art, and then explore Ayala Triangle Gardens, a lush oasis amidst the urban landscape. For a memorable dining experience, head to the rooftop bars and restaurants offering panoramic views of the city skyline.
9. The Restaurants and Food – A Culinary Wonderland – EAT!
Manila's food scene is a culinary wonderland that caters to all tastes and budgets. From savoring delicious street food like balut and isaw to indulging in upscale fusion delights, the city offers a gastronomic adventure like no other. Feast on fresh seafood along Manila Bay or explore the oldest Chinatown in the world, Binondo, for an authentic Chinese food trip. With a blend of traditional Filipino flavors and international influences, Manila's diverse eateries promise a delightful and satisfying experience for every food enthusiast.
Frequently Asked Questions (FAQ): Best Places to Visit in Manila
Frequently Asked Questions (FAQ) – Places to Visit in Manila
1. What are the must-visit historical sites in Manila?
Intramuros: The walled city with Fort Santiago, San Agustin Church, and Casa Manila.
Rizal Park: Featuring the Rizal Monument and hosting the Light and Sound Show.
2. What can I explore in Binondo, Manila's Chinatown?
Binondo Food Trip: Sample authentic Chinese cuisine, including dim sum, dumplings, and noodles.
Divisoria Market: Enjoy bargain shopping for a wide range of products.
3. What family-friendly attractions are there in Manila?
Manila Ocean Park: A marine-themed park with an Oceanarium and Marine Life Show.
Manila Baywalk: A scenic promenade for leisurely walks and breathtaking sunset views.
4. Which modern and luxury spots should I visit in Manila?
Makati: Explore the upscale Ayala Triangle Gardens and Greenbelt Mall for shopping and dining.
5. What are some off-the-beaten-path destinations in Manila?
Escolta Street: A historical street lined with old buildings, trendy shops, and cafes.
Poblacion: A vibrant neighborhood known for its lively nightlife and unique dining options.
6. Are there any cultural landmarks in Manila worth visiting?
National Museum of the Philippines: Houses an extensive collection of Filipino art and artifacts.
CCP Complex: The Cultural Center of the Philippines with art galleries and theaters.
7. Where can I experience traditional Filipino culture in Manila?
Bahay Tsinoy: A museum dedicated to the history and contributions of the Chinese in the Philippines.
Cultural Dance Shows: Catch performances featuring traditional Filipino dances and music.
8. Which places offer the best views of Manila's skyline?
Sky Deck View Bar: At the Bayleaf Intramuros hotel, providing a panoramic view of the city.
Manila Bay Cruise: Enjoy the city lights from the water on a night cruise.
9. What outdoor activities can I enjoy in Manila?
Quezon Memorial Circle: A large park with biking and jogging paths, gardens, and a museum.
Rizal Park: Apart from sightseeing, it offers open spaces for picnics and relaxation.
10. Are there any religious landmarks worth visiting in Manila?
Quiapo Church: The Minor Basilica of the Black Nazarene, attracting many devotees.
Manila Cathedral: The seat of the Roman Catholic Archdiocese of Manila, known for its grandeur.
11. How can I explore Manila's natural beauty?
La Mesa Ecopark: A lush ecological park with hiking trails, picnic areas, and a butterfly garden.
Manila American Cemetery: A beautifully maintained memorial park with gardens and reflecting pools.
12. What are the best activities to do with kids in Manila?
Star City: An amusement park with rides and attractions suitable for children of all ages.
KidZania Manila: An interactive role-playing experience for kids to learn about various professions.
13. How can I travel between different attractions in Manila?
Public Transport: Jeepneys, buses, and trains are affordable and widely available.
Ride-hailing Apps: Services like Grab and Angkas offer convenient and safe transportation.
14. What are some safety tips for travelers in Manila?
Avoid displaying valuables in public and be mindful of your belongings.
Stay in well-lit and busy areas, especially at night, and use reputable transportation options.
15. What are the best times to visit Manila?
The cooler and drier months from November to February are ideal for sightseeing.
Avoid the rainy season (June to October) when heavy rains and occasional typhoons can occur.
Remember to check for any travel advisories and plan your itinerary ahead to make the most of your visit to Manila. Happy traveling!
Best Places to Visit in Manila – Conclusion:
Manila, a city of contrasts and diversity, offers a delightful mix of historical charm and contemporary attractions. From exploring the fortified walls of Intramuros to savoring delectable dishes in Binondo's bustling Chinatown, and from immersing yourself in art and culture at the National Museum to witnessing stunning sunsets at Manila Baywalk, this city promises an unforgettable travel experience. So, whether you are a history enthusiast, a foodie, a culture lover, or a nature enthusiast, Manila has something special to offer you. Embark on an enriching journey to this enchanting metropolis, and let its vibrant energy and warm hospitality captivate your heart!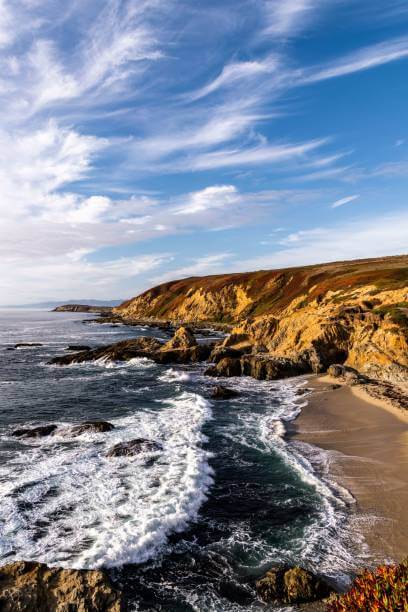 California, the Golden State, beckons with a dazzling array of destinations to explore. Venture to the wine country of Napa Valley, wander through the majestic redwoods of Sequoia National Park, or bask in the sun on the famous beaches of Santa Monica and Malibu. With its diverse landscapes, vibrant culture, and countless attractions, California promises an unforgettable journey through one of America's most captivating states.
Exploring the Uncharted: 5 Must-Visit Places in South Sudan South Sudan, the world's newest nation, is an undiscovered gem waiting to be explored. The Official advice is NOT TO TRAVEL TO SOUTH SUDAN! Anyway, moving right along.. During my journey through this uncharted territory, I uncovered hidden treasures, savored local flavors, and marveled at its…
Italy beckons travelers with its magnetic allure. From the captivating cities adorned with timeless architecture to the picturesque coastal towns and rolling vineyards, this Mediterranean gem offers a plethora of unforgettable experiences.
Exploring Greece's Timeless Treasures: Greece Best Places to Visit Top 10
Exploring Italy's Treasures: The Best Places to Visit in Italy in 2023
Our 10 Best Places to Visit in Venice: Come Explore the Enchanting Floating City
Unveiling the Enchanting Beauty: Our Best Places to Visit in Florence
Our Best Free Places to Visit in New York That are yes, Absolutely FREE!
Our Best 10 Affordable Vacation Destinations if you are on a tight budget.
Our 10 Best Budget Travel Tips: Explore the World Without Draining Your Bank Account.
These are our Top 10 Best Travel Destinations Worldwide 2023
Our Absolute Best list of 10 Less Touristy Places to Travel in Europe 2023
Australia: A Traveler's Paradise: Best Australian Destinations 2023
Our 9 Best Places to Visit in Manila – by David John
Best Places to Visit in Manila Cover Image Courtesy: at
Best Places to Visit in Manila flickr images licensed under CC BY 2.0
Additional images: adobe, colourbox, istock, pexels, shutterstock, unsplash unless otherwise stated.
Was our 'Best Places to Visit in Manila' info helpful to you?
Let us know your thoughts in the comments below..
And if you are looking for a specific piece of information, please do comment below..