Our Top 15 Best FREE Things to Do in Hawaii:
Hawaii: Aloha on a Budget
Aloha, fellow travelers! Hawaii, a tropical paradise of sun-kissed beaches, lush rainforests, and majestic volcanoes, may seem like a dream destination with a hefty price tag. However, fear not, for there are plenty of incredible experiences to enjoy in the Aloha State without spending a dime! In this travel blog post, we'll reveal the best FREE things to do in Hawaii, allowing you to savor the spirit of the islands while keeping your budget in check. Let's dive into these budget-friendly adventures that will make your Hawaiian vacation unforgettable.
Our Top 15 Best FREE Things to Do in Hawaii
1. Beach Bliss:
Hawaii is home to some of the world's most beautiful beaches, and the best part? They are all free to access! From the famous Waikiki Beach in Oahu to the serene shores of Hapuna Beach on the Big Island, enjoy sunbathing, swimming, and beachcombing to your heart's content.
Waikiki Beach in Honolulu is a world-famous destination known for its golden sands and iconic surf. While there are plenty of paid activities, such as surfing lessons and catamaran rides, you can still enjoy a day of sunbathing, people-watching, and swimming in the warm waters without spending a cent, the beaches are one of the best free things to do in Hawaii.
2. Breathtaking Hiking Trails:
Lace-up your hiking boots and explore Hawaii's natural wonders through its free hiking trails. Venture into the lush Manoa Falls Trail, or conquer the Pu'u Pehe Trail on Lanai for awe-inspiring landscapes.
Embark on an adventurous hike to the top of Diamond Head, an ancient volcanic crater on Oahu's south shore. The trail offers panoramic views of the island's coastline and Honolulu skyline, providing a stunning reward for your effort, and the best part? It's absolutely FREE.
3. Gaze at the Stars:
Unleash your inner astronomer and experience the wonders of the cosmos through free stargazing in Hawaii. Venture to the summit of Mauna Kea, the highest peak on the Big Island, for an extraordinary celestial show. With minimal light pollution, this stargazing paradise offers unobstructed views of the night sky.
Join local astronomy groups or guided tours to learn about the constellations, planets, and galaxies that grace the heavens above. Feel the magic as shooting stars streak across the sky, and witness the Milky Way in all its glory. Stargazing in Hawaii is a mesmerizing and cost-free way to connect with the universe and embrace the beauty of the night. Stargazing is another one of the best free things to do in Hawaii.
4. Cultural Delights:
Discover the rich cultural heritage of Hawaii through free events and festivals. Attend the Aloha Festivals in September, experience traditional hula and music performances at parks and local venues, or explore the art galleries showcasing local talent.
5. Wildlife Encounters:
Encounter Hawaii's diverse wildlife without spending a dime. Witness sea turtles basking on the shores of Laniakea Beach on Oahu's North Shore or go birdwatching at the Kealia Pond National Wildlife Refuge in Maui. Exploring the amazing wildlife is definitely another one of the best free things to do in Hawaii
6. Waterfall Wonders: Witness the Breathtaking Manoa Falls:
Chase waterfalls without breaking the bank! Hike to the iconic Manoa Falls on Oahu or explore the lush beauty of Akaka Falls State Park on the Big Island for a refreshing and free nature escapade.
7. Beachfront Bonfires:
Many beaches in Hawaii allow free beachfront bonfires, a perfect way to unwind after a day of exploring. Gather with friends or family, roast marshmallows, and watch the sunset dip below the horizon in a mesmerizing display of colors.
8. Stroll through the Hilo Farmers Market:
Experience the vibrant local culture at the Hilo Farmers Market on the Big Island. Peruse a colorful array of fresh fruits, locally made crafts, and delectable treats. It's a budget-friendly way to support local vendors and immerse yourself in the island's authentic charm. Another one of the best free things to do in Hawaii.
9. Enjoy a Sunset at Napili Bay:
Witness a magical Hawaiian sunset at Napili Bay on Maui's western coast. Sink your toes into the soft sand and marvel at the sky's palette of colors as the sun dips below the horizon, creating a moment of pure serenity and tranquility, all free of charge.
10. Explore the Historic Iolani Palace Grounds:
In Honolulu, take a stroll around the grounds of the Iolani Palace, the only royal palace in the United States. While guided tours inside have a fee, the beautiful palace exterior, surrounding gardens, and historical significance can be appreciated for free, so put this on your list of best free things to do in Hawaii.
11. Experience the Polynesian Cultural Center's Free Activities:
While entrance to the Polynesian Cultural Center itself requires a fee, visiting the center's Hukilau Marketplace is completely FREE. Enjoy live music, cultural demonstrations, and free hula shows, offering a taste of the Polynesian culture without spending a dime.
12. Discover Ancient Petroglyphs:
Unearth Hawaii's ancient past by visiting petroglyph fields. Explore Pu'u Loa Petroglyphs in Hawaii Volcanoes National Park on the Big Island, or see petroglyphs at Waikoloa Petroglyph Preserve. These rock carvings offer a glimpse into the islands' indigenous history.
13. Snorkling:
Discover the enchanting underwater world of Hawaii with free snorkeling adventures! The islands boast numerous snorkeling spots where you can immerse in clear waters teeming with colorful marine life. Hanauma Bay Nature Preserve in Oahu offers free entry on certain days, providing a chance to snorkel amidst a vibrant coral reef. On the Big Island, Kahalu'u Beach Park is another favorite spot for free snorkeling, where you can encounter graceful sea turtles and a diverse array of fish. Grab your snorkel gear and experience the magic of Hawaii's marine treasures without spending a dime! Definitely high on my list of best free things to do in Hawaii
14. Pearl Harbour:
Immerse in history with a free visit to Pearl Harbor. Commemorate the past at the Pearl Harbor National Memorial, where you can pay your respects at the USS Arizona Memorial and learn about the events of December 7, 1941. Walk through the exhibits and witness remnants of the World War II era, all without any cost. Experience the somber ambiance and honor the heroes who served. A visit to Pearl Harbor is a poignant journey into America's past, offering a meaningful and educational experience at no charge.
15. Explore the Amazing Botanic Gardens:
Embark on a captivating journey through Hawaii's lush and vibrant Botanic Gardens, all without spending a dime. Discover a tapestry of tropical flora and fauna as you wander through these verdant sanctuaries. From the Foster Botanical Garden in Honolulu, showcasing a collection of rare plants, to the serene Hoomaluhia Botanical Garden on Oahu's windward side, offering stunning vistas, these free havens provide a peaceful escape into nature's beauty.
Explore the McBryde Garden on Kauai and be enchanted by the enchanting landscape. Delight in a symphony of colors, scents, and textures, as Hawaii's Botanic Gardens grant you an enchanting and budget-friendly experience like no other.
You still have to EAT!
Food in Hawaii is a delectable fusion of flavors, reflecting the island's diverse cultural influences. Indulge in traditional Hawaiian dishes like poi, kalua pig, and lomi-lomi salmon. Savor fresh seafood, poke bowls, and mouthwatering shave ice. Experience the taste of Japan with sushi and ramen, or embrace the local plate lunch with chicken katsu and macaroni salad. Don't miss the vibrant food trucks and farmers' markets offering a feast of tropical fruits and unique island treats. From fine dining to casual eats, Hawaii's culinary scene is a gastronomic journey that will leave your taste buds longing for more.
While many culinary delights await in Hawaii, finding entirely free food can be challenging. However, you can take advantage of various events and cultural festivals where samples of traditional Hawaiian dishes are offered at no cost. Additionally, some hotels or local establishments may offer complimentary snacks or refreshments during happy hours or special occasions. Explore farmers' markets for free samples of tropical fruits and local treats. While not entirely free, these opportunities allow you to savor a taste of Hawaii without spending a dime.
FAQ – Best FREE Things to Do in Hawaii
1. Are there really free things to do in Hawaii?
Absolutely! Hawaii offers a wide array of free activities for visitors to enjoy, from exploring stunning beaches to attending cultural shows and festivals.
2. What are the best free beaches to visit in Hawaii?
Some of the best free beaches in Hawaii include Waikiki Beach in Oahu, Ka'anapali Beach in Maui, and Lanikai Beach on Oahu's windward side.
3. Can I watch the sunset for free in Hawaii?
Yes, witnessing mesmerizing sunsets over the Pacific Ocean is a popular free activity in Hawaii. You can find scenic spots along the coast in various locations, such as Waikiki, Sunset Beach, and Lahaina.
4. Are there any free hiking trails in Hawaii?
Yes, Hawaii offers free hiking trails to majestic lookouts. Explore trails like Diamond Head on Oahu, Makapu'u Point Lighthouse, and the Pu'u Pehe Lookout on Lanai.
5. Where can I experience free hula and cultural shows in Hawaii?
You can experience free hula and cultural shows at Kuhio Beach Hula Mound in Waikiki, the Waikiki Beach Walk's nightly shows, and various festivals and events celebrating Hawaiian traditions.
6. Are there any free botanical gardens in Hawaii?
Yes, Hawaii has free botanical gardens to explore, such as the Foster Botanical Garden in Honolulu, Hoomaluhia Botanical Garden on Oahu's windward side, and the McBryde Garden on Kauai.
7. What free festivals and cultural events can I attend in Hawaii?
Look out for free festivals like the Honolulu Festival and the Prince Lot Hula Festival, which showcase Hawaii's vibrant traditions, music, and dance.
8. How can I see ancient petroglyphs for free in Hawaii?
You can visit free petroglyph fields, such as Pu'u Loa Petroglyphs in Hawaii Volcanoes National Park on the Big Island and Waikoloa Petroglyph Preserve.
9. Do I need to pay for admission to access these free attractions?
No, the attractions mentioned in the list are entirely free to access. There are no admission fees required for beaches, hiking trails, botanical gardens, or cultural shows.
10. Can I do all these free activities in one visit to Hawaii?
While it might be challenging to do all the free activities in one trip, visitors can plan their itinerary to include a mix of these budget-friendly experiences, making the most of their time in Hawaii without breaking the bank.
Frequently Asked Questions (FAQ) – Traveling to Hawaii
Q1: Do I need a passport to travel to Hawaii if I'm a U.S. citizen?
A1: No, U.S. citizens traveling to Hawaii do not need a passport, as Hawaii is a U.S. state. A government-issued photo ID, such as a driver's license, is sufficient for entry.
Q2: Is there a best time to visit Hawaii?
A2: Hawaii is a year-round destination, but the months of April to June and September to November are considered the best due to pleasant weather and fewer crowds.
Q3: Which Hawaiian island should I visit?
A3: It depends on your preferences. Oahu offers a mix of city life and beaches, Maui is known for its stunning landscapes, Big Island features volcanoes, and Kauai offers lush scenery and outdoor adventures.
Q4: What's the best way to get to Hawaii?
A4: You can fly to Hawaii from the mainland U.S. and internationally. Major airports include Daniel K. Inouye International Airport in Honolulu (Oahu), Kahului Airport in Maui, and Ellison Onizuka Kona International Airport in Big Island.
Q5: What's the currency used in Hawaii?
A5: Hawaii uses the U.S. Dollar (USD) as its official currency.
Q6: Are there any health precautions I should take before traveling to Hawaii?
A6: Hawaii is relatively safe health-wise. However, it's recommended to check with your healthcare provider for any required or recommended vaccinations and to be aware of sun protection due to strong UV rays.
Q7: How can I get around within Hawaii?
A7: Renting a car is a popular option, especially for exploring different parts of larger islands. Public transportation exists on some islands, like Oahu, and rideshare services are also available.
Q8: Are there any cultural customs I should be aware of?
A8: Hawaii has a rich indigenous culture. Respect for local customs and traditions is important. Removing your shoes when entering someone's home and asking permission before taking photos of people or sacred sites are good practices.
Q9: What are some must-see attractions in Hawaii?
A9: Pearl Harbor on Oahu, Haleakalā National Park in Maui, Volcanoes National Park in Big Island, and the Napali Coast in Kauai are just a few of Hawaii's iconic attractions.
Q10: Can I enjoy outdoor activities in Hawaii?
A10: Absolutely! Hawaii is known for its outdoor adventures like snorkeling, surfing, hiking, and exploring waterfalls. Always follow safety guidelines and respect the environment.
Remember that information can change, so it's important to consult official government travel advisories, local guidelines, and reputable travel resources before your trip to Hawaii for a smooth and enjoyable experience in this tropical paradise.
Best FREE Things to Do in Hawaii – Final Thoughts:
Discovering the best FREE things to do in Hawaii opens the door to a world of unforgettable experiences that won't strain your budget. Embrace the splendor of pristine beaches, immerse in captivating cultural shows, and relish in the beauty of Hawaii's natural wonders without spending a dime. The Aloha State is a treasure trove of delights, welcoming all to experience its magic without breaking the bank. So, pack your sense of adventure, savor the moments, and bask in the enchantment of Hawaii on a budget-friendly journey to paradise.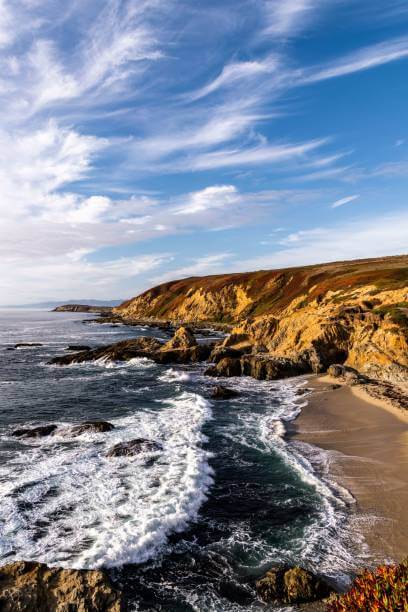 California, the Golden State, beckons with a dazzling array of destinations to explore. Venture to the wine country of Napa Valley, wander through the majestic redwoods of Sequoia National Park, or bask in the sun on the famous beaches of Santa Monica and Malibu. With its diverse landscapes, vibrant culture, and countless attractions, California promises an unforgettable journey through one of America's most captivating states.
Exploring the Uncharted: 5 Must-Visit Places in South Sudan South Sudan, the world's newest nation, is an undiscovered gem waiting to be explored. The Official advice is NOT TO TRAVEL TO SOUTH SUDAN! Anyway, moving right along.. During my journey through this uncharted territory, I uncovered hidden treasures, savored local flavors, and marveled at its…
Italy beckons travelers with its magnetic allure. From the captivating cities adorned with timeless architecture to the picturesque coastal towns and rolling vineyards, this Mediterranean gem offers a plethora of unforgettable experiences.
Exploring Greece's Timeless Treasures: Greece Best Places to Visit Top 10
Exploring Italy's Treasures: The Best Places to Visit in Italy in 2023
Our 10 Best Places to Visit in Venice: Come Explore the Enchanting Floating City
Unveiling the Enchanting Beauty: Our Best Places to Visit in Florence
Our Best Free Places to Visit in New York That are yes, Absolutely FREE!
Our Best 10 Affordable Vacation Destinations if you are on a tight budget.
Our 10 Best Budget Travel Tips: Explore the World Without Draining Your Bank Account.
These are our Top 10 Best Travel Destinations Worldwide 2023
Our Absolute Best list of 10 Less Touristy Places to Travel in Europe 2023
Australia: A Traveler's Paradise: Best Australian Destinations 2023
Our 15 Top Best FREE Things to Do in Hawaii – By David John
Our Best FREE Things to Do in Hawaii Cover Image Courtesy: hm
Best FREE Things to Do in Hawaii flickr images licensed under CC BY 2.0
Additional images: adobe, colourbox, istock, pexels, shutterstock, unsplash unless otherwise stated.
Were our '15 Best FREE Things to Do in Hawaii' helpful to you?
Let us know your thoughts in the comments below..
And if you are looking for a specific piece of information, please do comment below..