Our Top 10 Best Places To Visit In France:
Exploring the Enchanting Tapestry of France:
France, a country synonymous with art, history, romance, and gastronomy, boasts an enchanting tapestry of landscapes, cultures, and experiences. From charming medieval towns to iconic city landmarks, and from picturesque vineyards to sun-kissed beaches, France has something to offer every traveler. In this article, we will embark on a unique journey to explore some of the most captivating places to visit in France, each with its own distinctive allure.
Our Top 10 Best Places To Visit In France
1. Paris – The City of Lights and Love:
No article about France would be complete without mentioning Paris, the "City of Lights." With its iconic Eiffel Tower, the majestic Louvre Museum, and the scenic Seine River, Paris is a global symbol of romance and culture. Stroll through the enchanting streets of Montmartre, visit Notre-Dame Cathedral, and indulge in the culinary delights of a local bistro. Paris exudes an eternal charm that leaves an indelible mark on every visitor.
2. Provence – A Symphony of Lavender Fields and Vineyards
Nestled in the southeastern part of France, Provence is a region of picturesque beauty and vibrant colors. Famous for its fragrant lavender fields that bloom in the summer, this region also boasts charming villages like Gordes, Roussillon, and Lourmarin. Visit Avignon to explore the impressive Papal Palace, and immerse yourself in the exquisite flavors of the renowned Provençal cuisine. Wine enthusiasts will find bliss in the vineyards of Châteauneuf-du-Pape and the Luberon.
3. Loire Valley – A Fairytale Land of Castles
The Loire Valley, a UNESCO World Heritage site, is a dreamland for history enthusiasts. The valley is adorned with breathtaking châteaux, such as Château de Chambord, Château de Chenonceau, and Château de Amboise. Each castle tells a tale of medieval splendor, royal intrigue, and architectural brilliance. Take a leisurely bicycle ride through vineyards, and savor the world-class wines produced in the region.
4. French Riviera – Where Glamour Meets the Mediterranean
The French Riviera, or Côte d'Azur, is a glamorous coastline stretching from Saint-Tropez to the Italian border. Sunbathe on the luxurious beaches of Cannes, mingle with celebrities in Saint-Tropez, and explore the charming streets of Nice and Antibes. The azure waters, palm-fringed boulevards, and upscale boutiques of the Riviera create an ambiance of unparalleled opulence and style.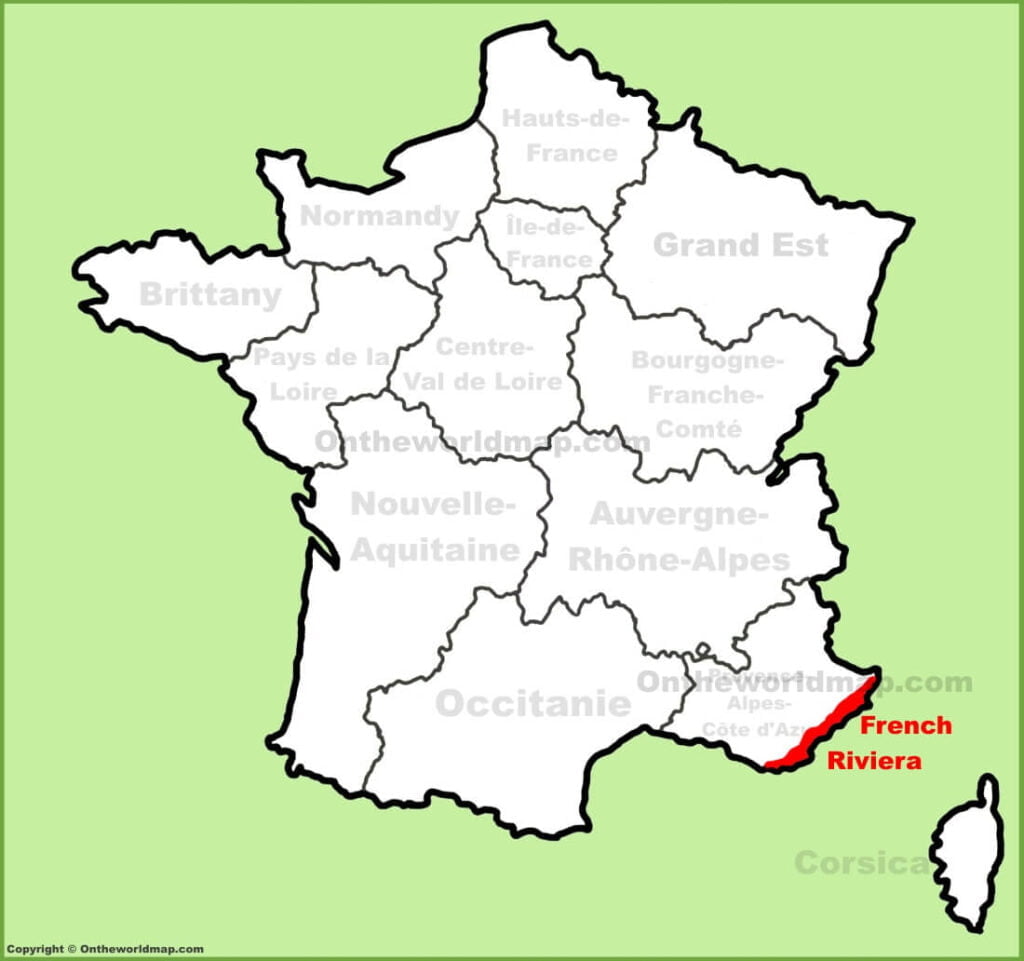 5. Mont Saint-Michel – A Magical Island Abbey
Rising like a fairytale castle from the sea, Mont Saint-Michel is a mesmerizing island abbey located in Normandy. Accessible via a causeway, the abbey is a marvel of medieval architecture and offers stunning panoramic views of the surrounding bay. Witness the ethereal beauty of the tidal waters that surround the island, and explore the winding alleys and staircases within the fortified walls.
6. Bordeaux – A Wine Lover's Paradise
For wine connoisseurs, Bordeaux is a pilgrimage destination. This wine region in southwestern France is celebrated for producing some of the finest wines in the world. Take a wine tour through the vineyards of Saint-Émilion, Pauillac, and Margaux, and learn about the art of winemaking in historic châteaux. The city of Bordeaux itself is a cultural hub, with impressive neoclassical architecture, charming squares, and a vibrant arts scene.
7. Carcassonne – A Medieval Citadel Frozen in Time
Step back in time as you enter the medieval fortress of Carcassonne. Situated in the Languedoc region, this UNESCO-listed citadel is a living testament to France's medieval heritage. Walk along the ancient walls, explore the Gothic basilica, and wander through the cobbled streets of La Cité. The medieval festivals and events that take place within these walls transport visitors to a bygone era.
8. The French Alps – A Playground for Adventure
The French Alps offer an abundance of natural wonders and outdoor adventures. During winter, ski enthusiasts flock to the slopes of Chamonix, Megève, and Courchevel. In the summer, hikers and nature lovers explore the breathtaking landscapes of the Vanoise National Park and the Mercantour National Park. The Alps also provide a scenic backdrop for serene alpine villages like Annecy and Chamonix.
9. Dordogne – A Journey into Prehistory
The Dordogne region in southwestern France is a treasure trove of prehistoric wonders. The Lascaux Caves, known for their remarkable Paleolithic paintings, offer a glimpse into ancient artistry. Visit the medieval town of Sarlat-la-Canéda, explore the cliffside village of Rocamadour, and cruise along the Dordogne River to witness stunning châteaux perched on cliffs.
10. Alsace – A Fusion of French and German Influences
The Alsace region, located in northeastern France, exudes a unique charm with its blend of French and German cultures. Strasbourg, the capital, is home to the European Parliament and boasts a picturesque old town with timber-framed houses. Discover the Route des Vins d'Alsace, a wine route lined with charming villages like Riquewihr and Eguisheim, each offering delectable wines and local delicacies.
Frequently Asked Questions (FAQ) on Places to Visit in France
1. Q: What are some must-visit cities in France?
A: France is home to many beautiful cities. Some must-visit ones include Paris, the capital, with iconic landmarks like the Eiffel Tower and Louvre Museum; Nice on the French Riviera, known for its stunning beaches and vibrant atmosphere; Lyon, renowned for its gourmet cuisine and historic architecture; and Strasbourg, offering a mix of French and German cultures with its charming Alsatian architecture.
2. Q: What are the top attractions in Paris?
A: Paris boasts numerous famous attractions, such as the Eiffel Tower, Notre-Dame Cathedral, Louvre Museum, Montmartre and Sacré-Cœur Basilica, Champs-Élysées, and the Palace of Versailles. Don't miss out on cruising along the Seine River and enjoying the scenic beauty of the city.
3. Q: Which regions in France are known for their wine and vineyards?
A: France is renowned for its wine regions. Some popular ones are Bordeaux, famous for its red wines; Burgundy (Bourgogne), known for its Pinot Noir and Chardonnay; Champagne, the home of the sparkling wine; Alsace, recognized for its white wines; and the Loire Valley, offering a diverse range of wines amid beautiful châteaux.
4. Q: What are some picturesque villages to explore in France?
A: France is dotted with charming villages. A few worth visiting include Eze in Provence-Alpes-Côte d'Azur, with its medieval architecture and stunning views of the Mediterranean; Gordes in the Luberon region, known for its stone houses and lavender fields; Annecy in the French Alps, boasting a lovely lakeside setting; and Colmar in Alsace, featuring well-preserved half-timbered houses.
5. Q: Which coastal areas in France are ideal for beach lovers?
A: France has many beautiful coastal areas. The French Riviera (Côte d'Azur) is famous for its glamorous beaches, including Nice, Cannes, and Saint-Tropez. Brittany and Normandy in northern France offer rugged coastlines and charming seaside towns. The island of Corsica in the Mediterranean boasts picturesque beaches and crystal-clear waters.
6. Q: What are some must-see historical sites in France?
A: France is rich in history, and some must-see historical sites include the Mont-Saint-Michel, a medieval abbey perched on a rocky island; the D-Day landing beaches in Normandy; the ancient Roman amphitheater in Nîmes; Carcassonne, a fortified medieval city; and the prehistoric cave paintings in Lascaux.
7. Q: Which regions are best for outdoor activities and nature enthusiasts?
A: For outdoor lovers, the French Alps offer hiking, skiing, and breathtaking mountain scenery. The Pyrenees also provide opportunities for hiking and winter sports. The Provence region is great for exploring lavender fields and hiking in stunning natural landscapes.
8. Q: Are there any famous castles to visit in France?
A: Yes, France is known for its splendid castles. Some of the most famous ones include the Château de Chambord in the Loire Valley, the Palace of Versailles near Paris, the Château de Chenonceau spanning the Cher River, and the Château de Fontainebleau with its beautiful gardens.
Remember that these are just a few highlights of the many amazing places to visit in France. The country is diverse and offers a wide range of experiences for travelers with different interests. Enjoy your journey through this beautiful country!
Best Places to Visit in France – Final Thoughts:
France is a country that ignites the imagination and captures the heart. Each place we've explored in this article offers an unforgettable experience, weaving a tapestry of history, culture, and natural beauty. From the romantic allure of Paris to the picturesque countryside of Provence, and from the opulence of the French Riviera to the medieval mysteries of Carcassonne, France beckons travelers to immerse themselves in its abundant treasures. Whether you're seeking art and architecture, gourmet delights, or an adventure in the great outdoors, France welcomes you with open arms and promises an enchanting journey that will linger in your memories for a lifetime. Bon voyage!
Best Places to Visit in Spain 2023
Spain, a country rich in history, culture, and breathtaking landscapes, beckons travelers with its vibrant cities, stunning beaches, and captivating architecture. From the enchanting streets of Barcelona to the sun-kissed shores of the Costa del Sol, Spain offers a diverse array of destinations to explore..
Exploring the Uncharted: 5 Must-Visit Places in South Sudan South Sudan, the world's newest nation, is an undiscovered gem waiting to be explored. The Official advice is NOT TO TRAVEL TO SOUTH SUDAN! Anyway, moving right along.. During my journey through this uncharted territory, I uncovered hidden treasures, savored local flavors, and marveled at its…
Best Places to Visit in Italy 2023
Italy, a land of romance, rich history, and breathtaking landscapes, beckons travelers with its magnetic allure. From the captivating cities adorned with timeless architecture to the picturesque coastal towns and rolling vineyards, this Mediterranean gem offers a plethora of unforgettable experiences..
Exploring Greece's Timeless Treasures: Greece Best Places to Visit Top 10
Exploring Italy's Treasures: The Best Places to Visit in Italy in 2023
Our 10 Best Places to Visit in Venice: Come Explore the Enchanting Floating City
Unveiling the Enchanting Beauty: Our Best Places to Visit in Florence
Our Best Free Places to Visit in New York That are yes, Absolutely FREE!
Our Best 10 Affordable Vacation Destinations if you are on a tight budget.
Our 10 Best Budget Travel Tips: Explore the World Without Draining Your Bank Account.
These are our Top 10 Best Travel Destinations Worldwide 2023
Our Absolute Best list of 10 Less Touristy Places to Travel in Europe 2023
Australia: A Traveler's Paradise: Best Australian Destinations 2023
Our Top 10 Best Places To Visit In France – By David John
10 Best Places To Visit In France Cover Image by cw
Places To Visit In France flickr images licensed under CC BY 2.0
Additional images: adobe, colourbox, istock, pexels, shutterstock, unsplash unless otherwise stated.
Was our 'Best Places to Visit in Milos Greece' info helpful to you?
Let us know your thoughts in the comments below..
And if you are looking for a specific piece of information, please do comment below..